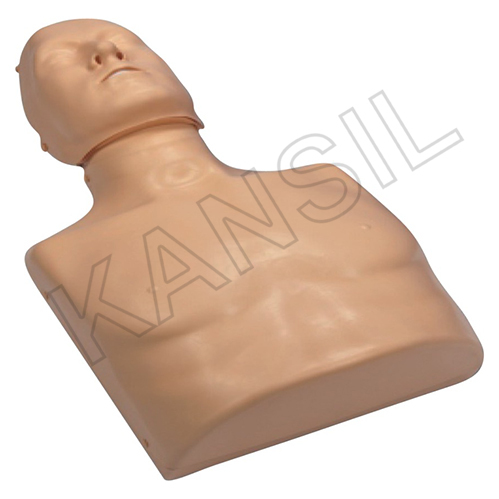 CPR Traing Mankin (Torso)
Product Description
CPR Traing Mankin (Torso)
The Manikin is the only manikin in the market which includes both Adult and Child CPR simulator in one product.
Economic and profitable product.
Light weight: 2.2Kg makes easier storing and transport for trainers.
The selector on the back allows to chose Adult or Child position.
Adult and child position include a clicking sound for checking the correct compression depth according to Guidelines 2010.
''N'' position on the selector allows to check without a clicking sound and without depth limit the acquired skills.
The Manikin breathing system is real and exclusive on the market.
The unique valve design allows to be connected nose-mouth-lung.
The non-return system of the valve doesn't allow students inhale air from the lung bag helping to avoid Contagions.
If the exclusive articulated head is not tilted properly and the nose is not pinched there will be no chest rise.
Manikin is essential as complement of the AED trainer (not included).
The torso design of Manikin and its size is proper to use AED trainer.
The Manikin skin material is proper for using AED training pads and easy cleaning.